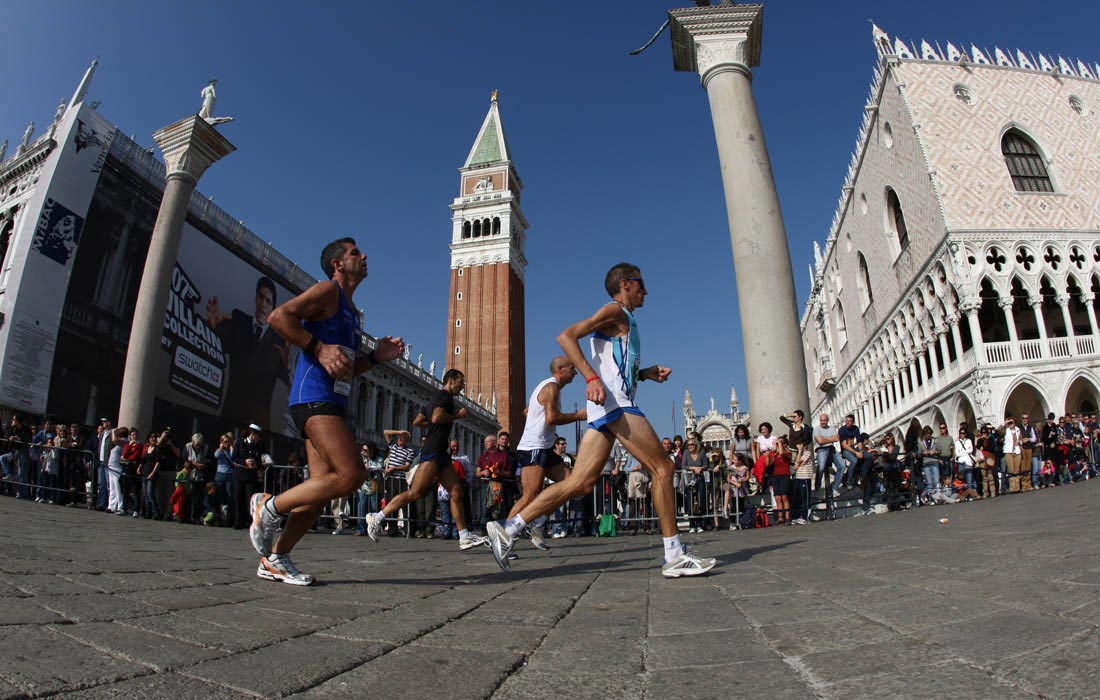 Venicemarathon is not only a world-renowned competitive race, but it is an event that really can captivate and inspire both young and old.
The marathon route is exactly 42,195 km (Olympic distance), starting in the town of Strà, in front of the historic Villa Pisani, going along the Riviera del Brenta with its enchanting villas, arriving in Venice, passing through Piazza San Marco with its Campanile, and then finishing at Riva Sette Martiri. This is truly a unique and fascinating run, which will astound any participant of this extraordinary event.
Among other events, there is usually the 10K Tappa of Garmin Tour, which takes place along the last 10 kilometres of Venicemarathon and allows its participants to fully enjoy the charm of the city. There are also Family Runs envisaged especially for families and kids, which are non-competitive races that take place in various locations in the Venetian province.
Another event to set in your calendar is Exposport, the sport and leisure fair which is held at San Giuliano Park in Mestre the days right before the event.