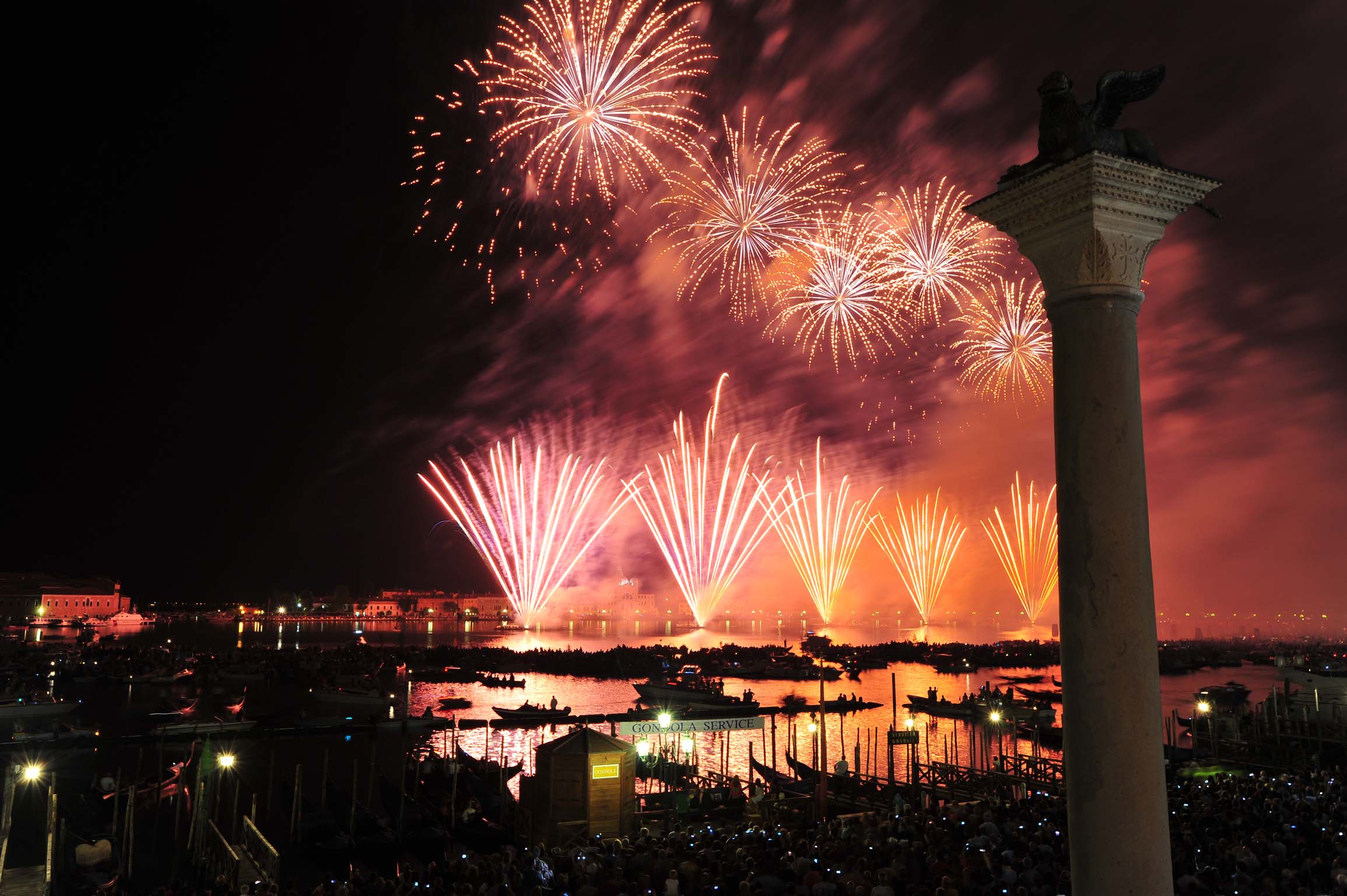 The Feast of the Redentore, one of the most beloved and felt by the Venetians, dates back to 1577 when, following the end of the plague epidemic that struck the city between 1575 and 1577, the Venetian Senate built the Church of the Redeemer on the island of Giudecca. In order to celebrate freedom from the plague, it was decided to annually set up a votive bridge suspended on boats for over 330 meters on the third weekend of July.
Still today, after nearly five centuries, Venice continues this tradition, opening the festivities with the blessing by the Patriarch of the city on the steps of the church.
The religious aspect of this occasion is perfectly woven with what is spectacular, thanks to the extraordinary fireworks show put on over St. Mark's Basin, painting the waters of the Lagoon with wonderful lights and colours. The weekend concludes with the regatta of typical Venetian boats.