The Regata Storica is one of the most important events in Venice and takes place in the Grand Canal on the first Sunday of September every year.
The term regatta appears for the first time in a 13th century document, but no one knows how far this very old historic tradition dates back. At the time of the Serenissima, the voga or in other words, Venetian rowing, was considered a way to have fun and spend your free time.
The competitive regatta races begin with a historical procession, a parade of old boats typical of the sixteenth century, including the Bissona, a sleek long boat richly decorated, sleek, long boat with a flat bottom. The boats are conducted by gondoliers in costume carrying the figures of the doge, the dogaressa and highest positions of the Venetian judiciary. It is a historical re-enactment that evokes the welcome reserved to Caterina Cornaro in 1489, after her abdication from the throne of Cyprus in favour of the Republic of San Marco.
The regatta parade starts at the Basin of San Marco, then moves along the Grand Canal to the bridge called Ponte della Costituzione, and finally goes back to Machina, a floating bridge built in front of Ca' Foscari, the rowing race finish line.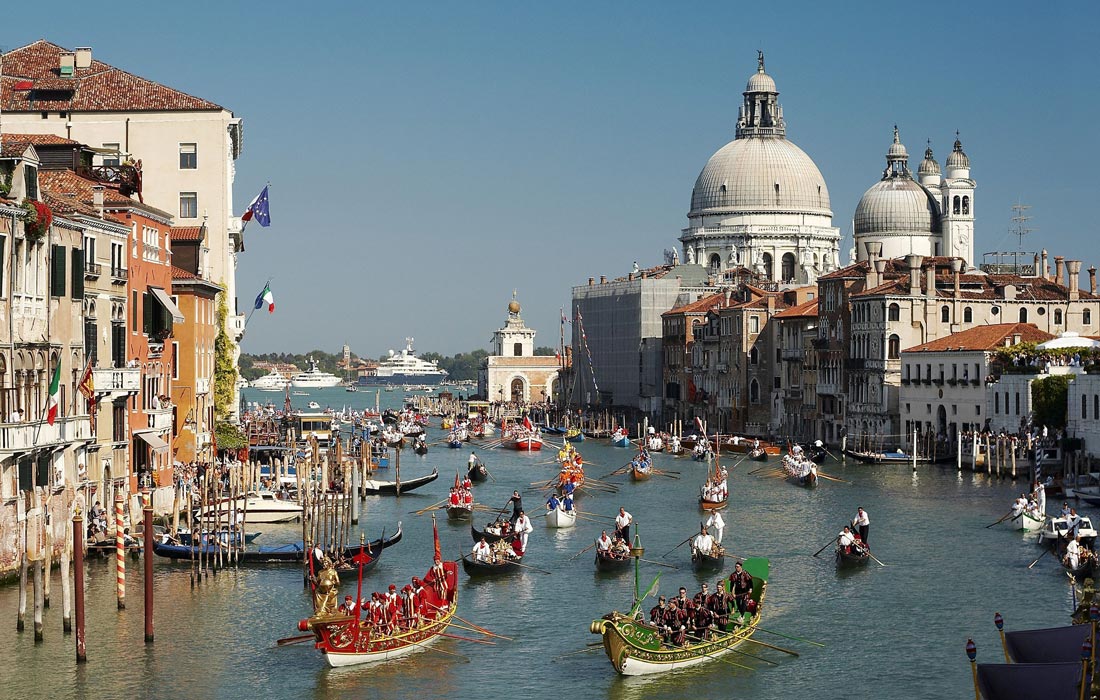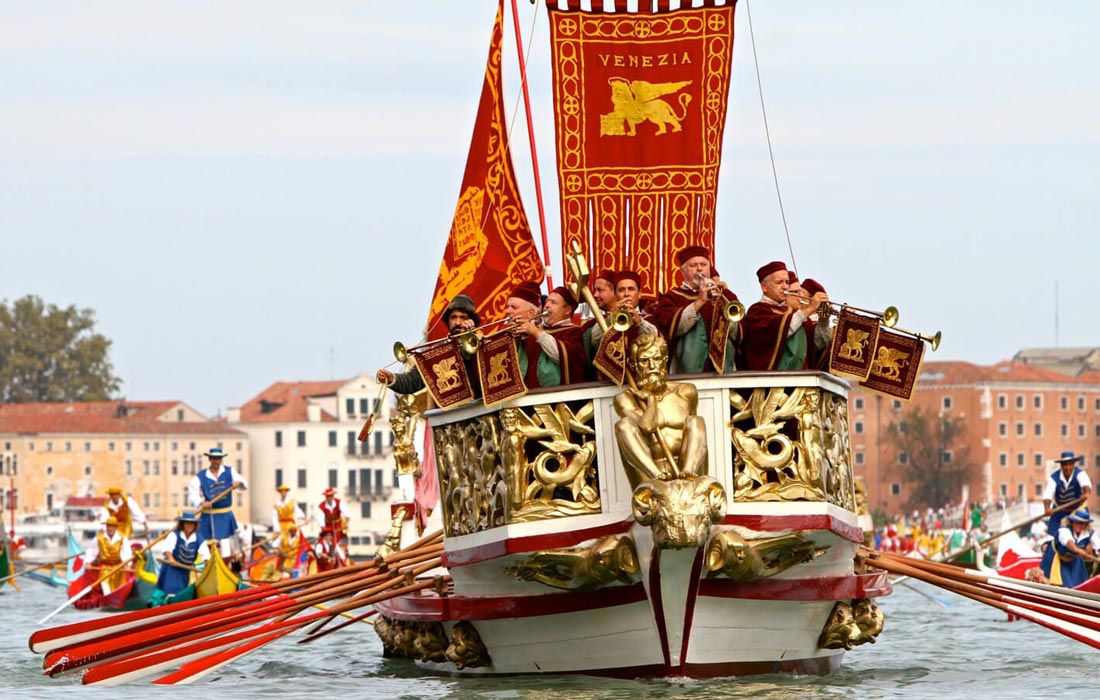 The races consist of 4 competitions, categorized by age and boat type; The last and most important race is the two-oar gondolini championship regatta.
There are 9 participating teams for each race and only the first four receive cash prizes and the traditional flags; red for the winners, followed by white, green and blue. Those who manage to win the gondolini regatta for at least five years in a row receive the title of Re del Remo (Oar King). Since 1841, there have only been seven regatta participants who have succeeded in getting that title.